Vesta User Interface
In addition to the built-in Vesta user interface, this site had a custom GUI that provided monitoring for the whole system. This was updated to show detail of the greenhouse subsystem.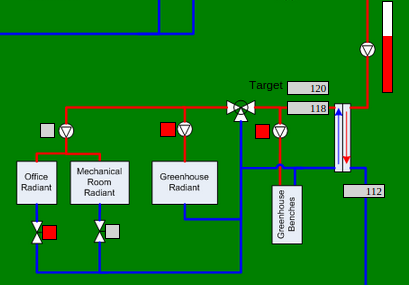 The circulator pumps are not numbered, but P15 is at the top right. The bar graph next to it shows that it's running at just over 50% of full speed. The greenhouse benches and radiant slab are active as is the office radiant zone.